Saint Paul CONTRACT FOR DEED HOMES 
Saint Paul is the county seat of Ramsey County, the smallest and most densely populated county in Minnesota. The city lies mostly on the east bank of the Mississippi River in the area surrounding its point of confluence with the Minnesota River, and adjoins Minneapolis, the state's largest city. Known as the "Twin Cities", the two form the core of Minneapolis–Saint Paul, the 16th-largest metropolitan area with about 3.6 million residents.
Saint Paul  is the capital and second-most populous city in Minnesota. As of 2018, the city's estimated population was 308,138. You may find Contract for deed listings in the following zip codes in Saint Paul,MN
Zip codes: 55101, 55102, 55103, 55104, 55105, 55107, 55114, 55116, 55130, 55155.
Saint Paul's Department of Planning and Economic Development divides Saint Paul into seventeen Planning Districts, created in 1979 to allow neighborhoods to participate in governance and use Community Development Block Grants. With a funding agreement directly from the city, the councils share a pool of funds. The councils have significant land-use control, a voice in guiding development, and they organize residents. The boundaries are adjusted depending on population changes; as such, they sometimes overlap established neighborhoods. Though these neighborhoods changed over time, preservationists have saved many of their historically significant structures.
The city's seventeen Planning Districts are:
Sunray-Battle Creek-Highwood
Greater East Side
West Side
Dayton's Bluff
Payne-Phalen
North End
Thomas Dale (Frogtown)
Summit-University
West End
Como Park
Hamline-Midway
Saint Anthony Park
Union Park
Macalester-Groveland
Highland Park
Summit Hill
Downtown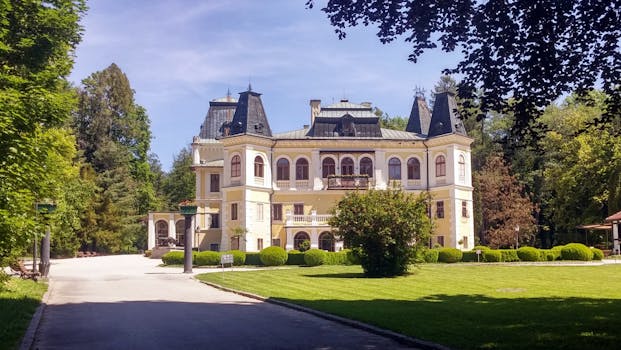 Contract for deed  homes in Saint Paul, MN
Economy
The Minneapolis–Saint Paul–Bloomington area employs 1,570,700 people in the private sector as of July 2008, 82.43 percent of which work in private service providing-related jobs.
Major corporations headquartered in Saint Paul include Ecolab, a chemical and cleaning product company which was named in 2008 by the Minneapolis / St. Paul Business Journal as the eighth best place to work in the Twin Cites for companies with 1,000 full-time Minnesota employees, and Securian Financial Group Inc.
The 3M Company is often cited as one of Saint Paul's companies, though it is located in adjacent Maplewood. 3M employs 16,000 people throughout Minnesota. St. Jude Medical, a manufacturer of medical devices, is directly across the northern border of Saint Paul in Little Canada, though the company's address is listed in Saint Paul.
The city was home to the Ford Motor Company's Twin Cities Assembly Plant, which opened in 1924 and closed at the end of 2011. The plant was in Highland Park on the Mississippi River, adjacent to Lock and Dam No. 1, Mississippi River, which generates hydroelectric power. The site is now being cleared of all buildings and tested for contamination to prepare for redevelopment.
The city of Saint Paul has financed city development by use of tax increment financing (TIF). In 2018, the city had 55 TIF districts. Some projects that have benefited from TIF funding include the St. Paul Saints stadium, as well as building affordable housing along the Twin Cities Metro Green Line.
Saint Paul is second in the United States in the number of higher education institutions per capital.Higher education institutions that call Saint Paul home include three public and eight private colleges and universities and five post-secondary institutions. Well-known colleges and universities include the Saint Catherine University, Concordia University, Hamline University, Macalester College, and the University of St. Thomas. Metropolitan State University and Saint Paul College, which focus on non-traditional students, are based in Saint Paul, as well as a law school, Mitchell Hamline School of Law.
The Saint Paul Public Schools district is the state's largest school district and serves approximately 39,000 students. The district is extremely diverse with students from families speaking 90 different languages, although only five languages are used for most school communication: English, Spanish, Hmong, Karen, and Somali. The district runs 82 different schools, including 52 elementary schools, twelve middle schools, seven high schools, ten alternative schools, and one special education school, employing over 6,500 teachers and staff. The school district also oversees community education programs for pre-K and adult learners, including Early Childhood Family Education, GED Diploma, language programs, and various learning opportunities for community members of all ages. In 2006, Saint Paul Public Schools celebrated its 150th anniversary. Some students attend public schools in other school districts chosen by their families under Minnesota's open enrollment statute.
A variety of K-12 private, parochial, and public charter schools are also represented in the city. In 1992, Saint Paul became the first city in the US to sponsor and open a charter school, now found in most states across the nation. Saint Paul is currently home to 21 charter schools as well as 38 private schools The Saint Paul Public Library system includes a Central Library and twelve branch locations.
Colleges/universities with over 2000 students nearest to St. Paul:
Saint Paul College (about 1 miles; Saint Paul, MN; Full-time enrollment: 4,778)
Metropolitan State University (about 2 miles; Saint Paul, MN; FT enrollment: 6,159)
Concordia University-Saint Paul (about 2 miles; Saint Paul, MN; FT enrollment: 2,501)
Hamline University (about 3 miles; Saint Paul, MN; FT enrollment: 3,818)
Macalester College (about 3 miles; Saint Paul, MN; FT enrollment: 2,174)
University of St Thomas (about 4 miles; Saint Paul, MN; FT enrollment: 8,762)
St Catherine University (about 4 miles; Saint Paul, MN; FT enrollment: 3,771)
Biggest public high schools in St. Paul:
MN ONLINE HIGH SCHOOL – I.S. (Location: 2314 UNIVERSITY AVE W STE 10, Grades: 9-12)
METRO DEAF SCHOOL (Location: 1471 BREWSTER ST, Grades: PK-12, Charter school)
COMMUNITY OF PEACE ACADEMY SEC. (Location: 471 MAGNOLIA AVE E, Grades: 9-12, Charter school)
MTCS CONNECTIONS ACADEMY (Location: 1336 ENERGY PARK DR, Grades: KG-12, Charter school)
CYBER VILLAGE ACADEMY (Location: 768 HAMLINE AVE S, Grades: 3-12, Charter school)
HIGHER GROUND SECONDARY ACADEMY (Location: 1381 MARSHALL AVE, Grades: 7-12, Charter school)
JENNINGS EXPERIENTIAL HIGH SCHOOL (Location: 2455 UNIVERSITY AVE WEST, Grades: 9-12, Charter school)
FACE TO FACE ACADEMY (Location: 1165 ARCADE ST, Grades: 9-12, Charter school)
HIGH SCHOOL FOR RECORDING ARTS (Location: 1166 UNIVERSITY AVE, Grades: 9-12, Charter school)
AVALON SCHOOL (Location: 700 GLENDALE ST, Grades: 9-12, Charter school)
Private high schools in St. Paul:
CRETIN DERHAM HALL (Students: 1,320, Location: 550 ALBERT ST S, Grades: 9-12)
ST PAUL ACADEMY – SUMMIT (Students: 869, Location: 1712 RANDOLPH AVE, Grades: KG-12)
HILL MURRAY SCHOOL (Students: 765, Location: 2625 LARPENTEUR AVE E, Grades: 7-12)
MOUNDS PARK ACADEMY (Students: 581, Location: 2051 LARPENTEUR AVE E, Grades: PK-12)
ST AGNES SCHOOL (Students: 524, Location: 530 LAFOND AVE, Grades: KG-12)
ST PAUL PREPARATORY SCHOOL (Students: 195, Location: 380 JACKSON ST, Grades: 9-12)
CHRIST'S HOUSEHOLD OF FAITH (Students: 167, Location: 355 MARSHALL AVE, Grades: UG-12)
FAITH BAPTIST CHRISTIAN SCHOOL (Students: 40, Location: 1365 WESTMINSTER ST, Grades: PK-12)
Biggest public elementary/middle schools in St. Paul:
COMMUNITY OF PEACE ACADEMY (Location: 471 MAGNOLIA AVE E, Grades: KG-8, Charter school)
ACHIEVE LANGUAGE ACADEMY (Location: 2169 STILLWATER AVE, Grades: PK-8, Charter school)
HIGHER GROUND ACADEMY (Location: 1381 MARSHALL AVE, Grades: KG-6, Charter school)
ST. PAUL CITY PRIMARY SCHOOL (Location: 260 EDMUND AVE, Grades: KG-5, Charter school)
ST. PAUL CITY MIDDLE SCHOOL (Location: 643 VIRGINIA ST, Grades: 6-8, Charter school)
LIFE PREP (Location: 930 GERANIUM AVE EAST, Grades: KG-6, Charter school)
TWIN CITIES ACADEMY (Location: 835 E 5TH ST, Grades: 6-8, Charter school)
ACADEMIA CESAR CHAVEZ CHARTER SCH. (Location: 1800 AMES AVE, Grades: KG-6, Charter school)
AFSA MIDDLE SCHOOL (Location: 1435 MIDWAY PARKWAY, Grades: 5-8, Charter school)
HOPE COMMUNITY ACADEMY (Location: 720 PAYNE AVE, Grades: KG-8, Charter school)
Biggest private elementary/middle schools in St. Paul:
NATIVITY OF OUR LORD SCHOOL (Students: 759, Location: 1900 STANFORD AVE, Grades: KG-8)
HIGHLAND CATHOLIC SCHOOL (Students: 400, Location: 2017 BOHLAND AVE, Grades: PK-8)
ST THOMAS MORE SCHOOL (Students: 349, Location: 1065 SUMMIT AVE, Grades: KG-8)
HOLY SPIRIT SCHOOL (Students: 309, Location: 515 ALBERT ST S, Grades: PK-8)
ST MARKS SCHOOL (Students: 306, Location: 1983 DAYTON AVE, Grades: PK-8)
ST PASCAL BAYLON SCHOOL (Students: 232, Location: 1757 CONWAY ST, Grades: PK-8)
MATERNITY OF MARY – ST ANDREW SCHOOL (Students: 214, Location: 592 ARLINGTON AVE W, Grades: PK-8)
OAK HILL MONTESSORI (Students: 192, Location: 4665 HODGSON RD, Grades: PK-8)
CENTRAL LUTHERAN SCHOOL (Students: 191, Location: 775 LEXINGTON PKWY N, Grades: PK-8)
ST MATTHEW'S SCHOOL (Students: 170, Location: 497 HUMBOLDT AVE, Grades: PK-8)
mnhomescontractfordeed.com